About Summit Net Trekker LLC
Summit Net Trekker LLC was founded in Breckenridge, Colorado by Daniel (Bud) Robinson III in 2001. Since then, we have strived to offer individuals and small business in Summit County, Colorado corporate level computer services. As your "in-house" Information Technology partner, Summit Net Trekker LLC provides a comprehensive array of computer, networking and monitoring services that are tailored to meet your individual needs and designed to allow you to focus upon the business of your own business.
All of our technicians at Summit Net Trekker LLC are extensively trained and widely experienced. Additionally, our employees utilize a standardized system of "Best Practice" procedures that have been developed over years in the IT industry.
Real Estate Offices

Government Offices

Law Offices

Medical Offices

Travel and Hospitality Industry

Financial Institutions

CPA's

Restaurants

Retail Shops

Construction Firms

Service and Repair Businesses

Photographers and Graphic Designers
Summit Net Trekker LLC has worked hard to establish relationships with companies and organizations that provide quality products and services of a standard equal to our own. Our partners include: Intel, Lenovo, Microsoft, Cisco, HP, Dell, APC, ASUS, Go to Assist, Comcast, Century Link, MicroTech-Tel and McAfee.
Simply stated, our mission is to promote and provide the mechanisms necessary to deploy, document, support and maintain information technology devices and systems in the local-area, wide-area and globally connected environments with complete adherence to standardized "Best Practice" procedures at all times. Our Philosophy requires that, once we have undertaken a task, it must be completed correctly and thoroughly, seeing it through to its conclusion with total client satisfaction.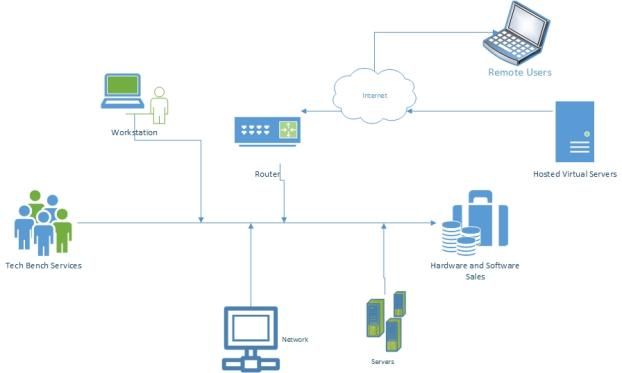 Mon - Fri: 9:00am - 5:00pm Weekends: By appointment
Bud and his staff are terrific! They're very knowledgeable and will help you through problems that can be intimidating to the average person. I highly recommend Summit Net Trekker.

- denise queen. 2/10/2020

Friendly team that knows their stuff.